Some of our BOOKS
Health Learning Series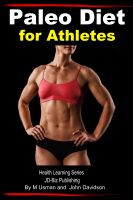 Paleo Diet for Athletes – Health Learning Series
So the question arises what is so special about the Paleo diet that makes it worth trying? For starters, the Paleo diet isn't a new thing; it wasn't created a few years or decades ago by some professor in a testing lab. The Paleo diet was a result of humans' fight for survival, it was what our ancestors used to eat 10,000 years ago; right around the time when there were no grocery stores.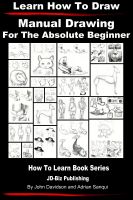 Learn to Draw – Manual Drawing – for the Absolute Beginner
By 
John Davidson
Series: 
Learn to Draw
, Book 1. Price: $2.99 USD. Words: 7,850. Language: English. Published: January 23, 2014. Category: Nonfiction
This book is for the individuals who wants to be an artist but know nothing about drawing. I know how it feels when you want to illustrate an idea but you just don't know how to start. And when you finally grabbed the confidence to mark that paper but then it turned out really terrible and you didn't want to show it to anyone.